If you see the page flicker then it means it is working and updating the image every 5-10 seconds, 5-10 seconds is a little bit of overkill but then at least you know that it is working. The flicker might not appear on all browsers. Some of the cameras are only alive at night time.

---
Abisko, sky camera, hiroshima-cu.ac.jp
---
Tromsø, Norway, Courtesy of National Institute of Polar Research
---
Finland, Hankasalmen Observatory!
---
Tampere, Finland – North-East
---
Yellowknife, Canada
University of Calgary / AuroraMax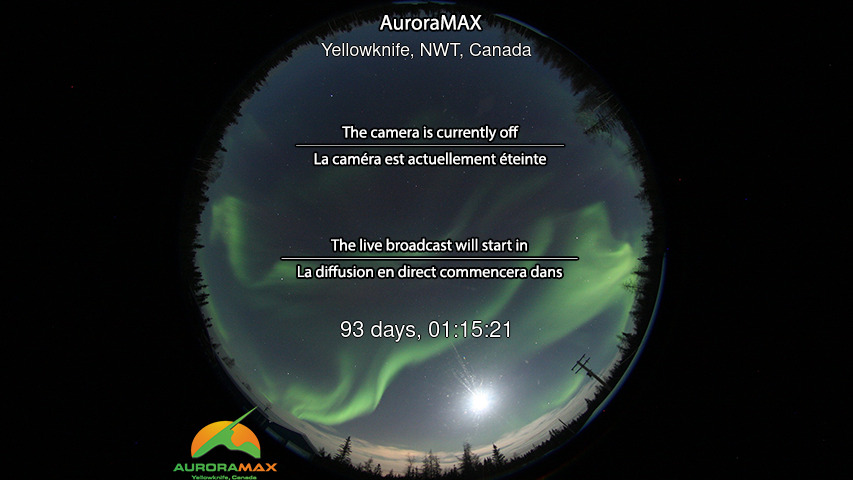 ---
Latest picture from the Kiruna, "All-Sky camera", Sweden
Courtesy of The Swedish Institute of Space Physics
📌 67°50′26.754″N 20°24′34.225″W
---
Finland, Nyrölän Observatory, Nyrölä All-sky imager (Canon EOS 350D/400D + Samyang 8mm fish-eye!
---
Porjus, Sweden – North view
Nature of Jokkmokk, Porjus, jokkmokk.jp 4
---
Porjus, Sweden – West view
Nature of Jokkmokk, Porjus, jokkmokk.jp 3
---
Porjus, Sweden – East view
Nature of Jokkmokk, Porjus, jokkmokk.jp 5
---
---
Svalbard, Norway – All-sky
The Kjell Henriksen Observatory, Svalbard, Norway